Here is a compilation of some of the top places for pre wedding shoot in Udaipur.
With the new era of opulent weddings came the practise of Pre-Wedding shoots. Filming a great event prior to marriage can be sung afterwards to light the love crackers throughout the married years. Because Udaipur is a very romantic place, various places for pre wedding shoot in Udaipur are combine wonderfully..
01 Taj Lake Palace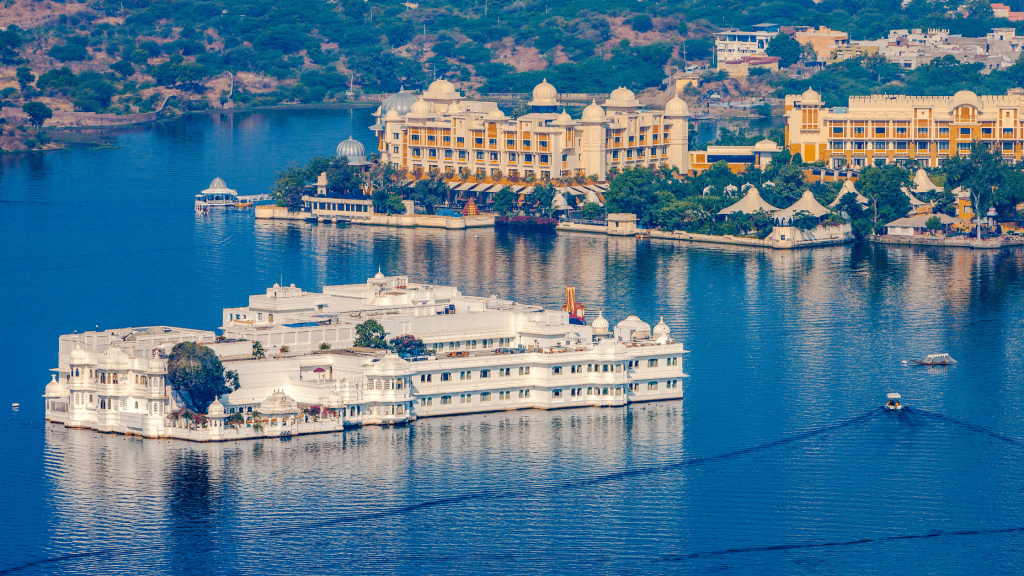 Taj Lake Palace is a lovely hotel with a stunning view of the lake and the city palace lights. The Taj Palace is located in Lake Pichola on the island of Jag Niwas. The hotel features a unique interior design that is based entirely on Indian culture. The Taj Palace is an ideal location for pre wedding shoot in Udaipur where you may snap luxury, stay luxurious, and have your appreciation for Indian culture rewarded.
02 Ramada Resorts & Spa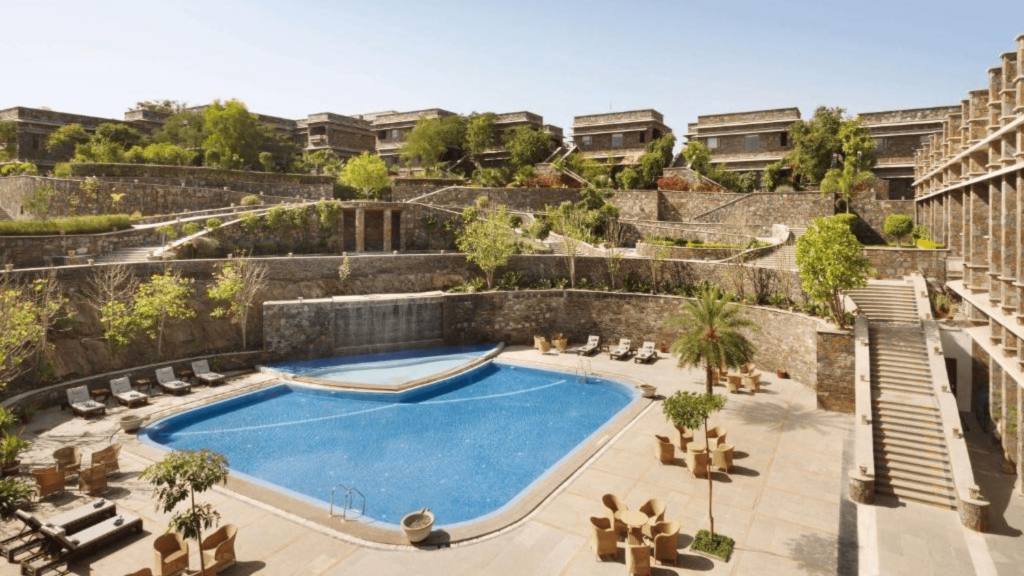 For your Udaipur pre wedding photoshoot you can choose the exclusive Ramada Resort and Spa, which is spread across 6.6 acres of land, with a central yard built with a swimming pool that may be used for clicking pictures. Similarly, the structure is eye-catching, with a magnificent setting and ethnic stonework. It is also an excellent spot for pre-wedding photography. And it is a large region with a variety of photographic opportunities such as wildlife, stonework, swimming pool, and so on.
03

 Fatehsagar Lake
In 1678, Maharana Fateh Singh built an artificial lake north of Lake Pichola and to the northwest of Udaipur. There are small islands inside the boundaries of Fateh Sagar Lake. Nehru Park is the largest of these. The second island is home to an open stop with a spectacular water-stream wellspring. Here you may take shots with a lake in the background that concentrate on Nehru Park. The best time for a pre wedding shoot in Udaipur can be early morning between 6 a.m. – 9 a.m. showcasing the serene beauty of the lake with all the natural lights, mountains, fountains in the background. Whereas, if you want to get your shoot done in the evening or night time, then 6 p.m. to 10 p.m. can be the best time that can utterly illuminate your pre-wedding photographs.
04

 Badi Lake
A beautiful lake around 12-14 kilometres from Udaipur. You can hire a bike or a motorcycle for an energetic morning trip to a calm place. It is also the ideal location for pre wedding photography between both the lake and the mountains. Badi Lake is totally encircled by mountains, and the vista is breathtaking. It will provide you with some unforgettable photographs. With the grandeur of nature and mountains, it is one of the greatest spots for Udaipur pre wedding photoshoot.
05

City Palace
A sprawling complex of small and large royal homes, exhibition rooms, and patio nurseries encasing a rich blend of Rajasthani, Mughal, Medieval, European, and Chinese style. A standout among the best palace buildings in Rajasthan. It was built by Maharana Uday Singh II and rises 30 metres above Lake Pichola and reaches a height of 244 metres. The royal house complex was built entirely of stone and marble. The interior has delicate mirror work, marble work, paintings, divider creative masterpieces, silver work, decoration work, and shaded glass mosaics.
06

Ahar Cenotaphs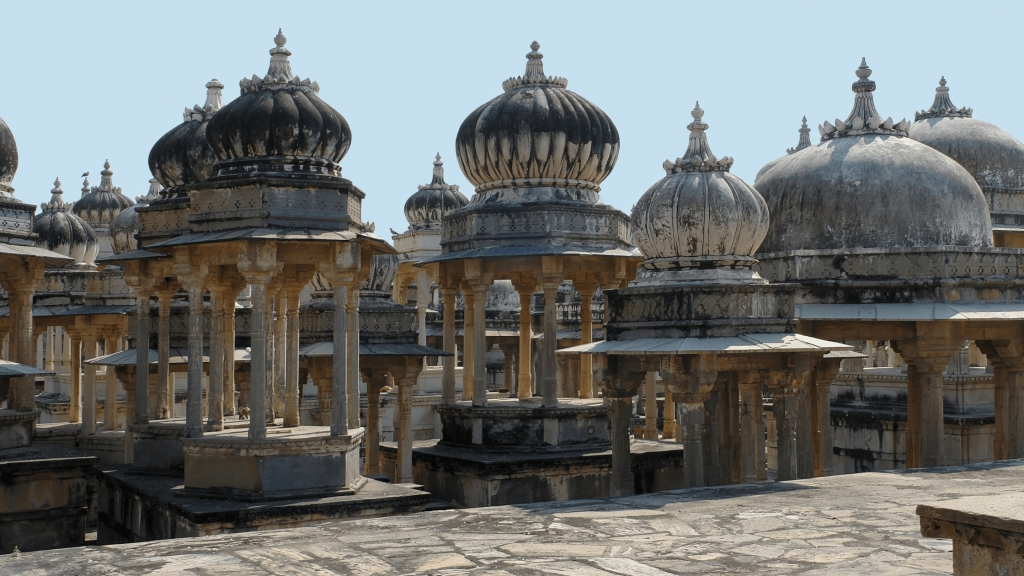 The Ahar Cenotaphs are a collection of cenotaphs at Ahar, Rajasthan, about 2 kilometres east of Udaipur, in Rajasthan, India. The site has around 250 maharajas of Mewar cenotaphs that were built during a 350-year period. There are 19 chhatris that commemorate the 19 maharajas that were burned here. The richness of Indian culture is represented by these historic Cenotaphs, and the photographer understands how to combine beauty with the best pre wedding shoot in Udaipur. And they're older and more gorgeous, making them ideal for a cultural shoot.
07

Chunda Palace
The Chunda Palace shares a location with one of the corresponding houses from the Mewar empire. Designed as a traditional Rajasthani royal dwelling, the Chunda Palace demonstrates the rich heritage of the Mewar region. Insides braided with hand painted partitions and ceiling depicting the rich craftsmanship of the region, a mind-boggling painting produced out of common colours, bone embellish work of art, and perfectly crafted antiquities make a feeling of spectacular grandeur.
08

Ambrai Ghat
A captivating location that is great for a shot since one may feel on the edge of Lake Pichola, try the sprinkling water scenario here as well, or stroll on the ghat with the wild gust spouting through hair. The Pichola water showers on the Ambrai Ghat in time with the flowing air, accompanied by the joyful peeping of feathered animals and pigeons, and as the dazzling sun chooses to penetrate the Pichola Lake, communicating a captivating viewpoint. If you don't want to spend money on the best pre wedding shoot in Udaipur, you may enjoy the cool scenic view from the ghat and city palace, and you can also take some wonderful images here.
09

 

Chandani Village
Yes, you read that correctly! There's also a village that can help you achieve your pre wedding photoshoot in Udaipur. Set around 24 kilometres from Udaipur, Chandni Village offers some magnificent vistas of flowing water, waterfalls, and thick flora, all of which will make your photos stand out. Although this town has numerous locations and you may select the one that best matches your needs, we recommend exploring further into the village to uncover some incredibly stunning areas that this village has to offer. You may have picnic pictures or simply lying about in each other's arms, which will go nicely with the setting of this location.
10

 

Sajjangarh Fort
Known as the Monsoon Palace of the city, Sajjangarh Fort is the highest of all in the city, built strategically to keep an eye on the enemy troops. The location is as beautiful as the turning paths that lead to this sky-high peak. It lends some amazing picturesque aura to your photos and makes them really different from others. There might be certain permissions required to get clicked here.
11

Bahubali Hills
Bahubali Hills is a mesmerising beauty located around 13 kilometres from the main city near Badi Lake. High-lying mountains surrounds a water body, creating a mysterious scene that helps to capture the most gorgeous photographs! It is one of the city's pre-wedding hotspot and might get packed if you don't go early in the morning.
You'll also need to trek around a kilometre to the peak, so plan your clothing accordingly. Carry a spare pair of slippers in case you need to wear high heels to your pre wedding photoshoot in Udaipur.
12

Gangaur Ghats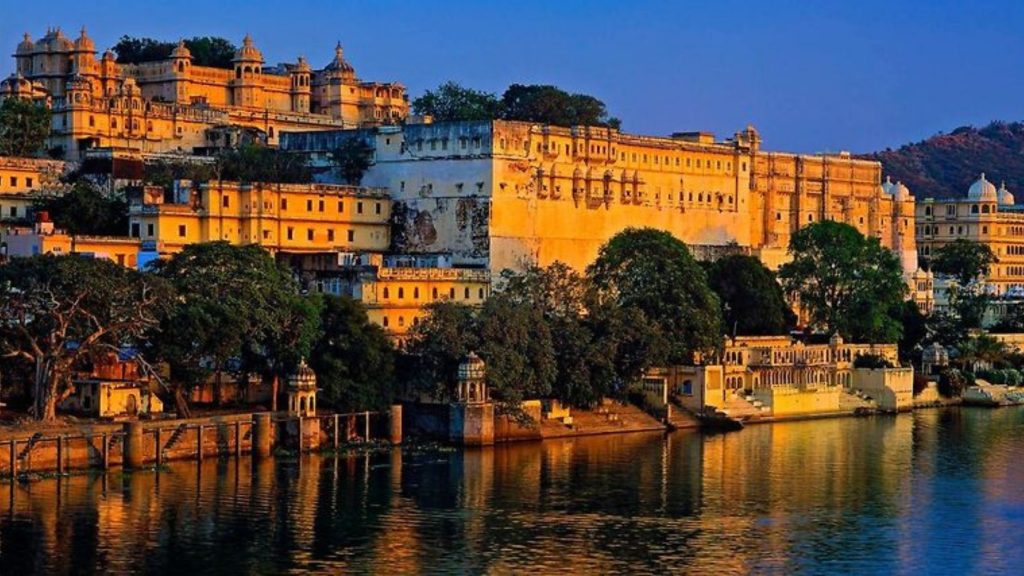 It is one of Udaipur's prominent ghats, located on the shores of Lake Pichola. What draws you here is the distinct vibe you'll receive when you arrive. It's almost as if you've travelled back in time to the ancient world of India, such is its splendour. We recommend that you arrive here before dusk to complete your pre-wedding shot because this location shuts early and you must leave your vehicle at a distance of roughly a mile prior because only local vehicles are permitted to access owing to smaller streets.
13

Jaisamand Lake
It is a lovely location for your pre wedding photoshoot in Udaipur. Jaisamand Lake offers the stunning beauty of a lake encircled by the Aravalli mountains. Even though it is a man-made lake, it is ideal for your pre-wedding shoot.
14

Lalit Laxmi Vilas Palace
Another gorgeous hotel founded in 1911 by Maharana Fateh Singh, with a large area for a pre-wedding photo, you can also shoot in the chariot and other antiques available on the property, and with perfect frame positioning, you may catch Fateh Sagar Lake and Aravalli Hills in the backdrop.
15

The Oberoi Udaivilas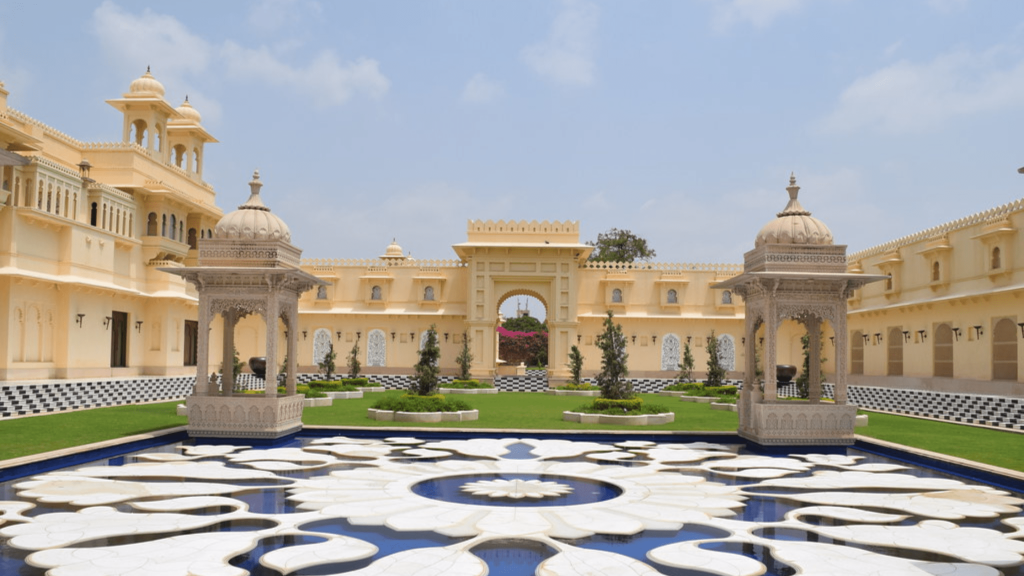 In-Line with one of India's most gorgeous wedding venues, the Oberoi Udaivilas. This renowned site is ideal for a couple seeking a combination of luxury and stunning Rajputana flair in their pre wedding photoshoot in Udaipur. This hotel is built on a 200-year-old hunting area where Maharajas used to spend their free time. The Oberoi Udaivilas is built with interconnected corridors and domes to represent the layout of Udaipur, which has seven interconnected lakes.
16

Peepliya Ji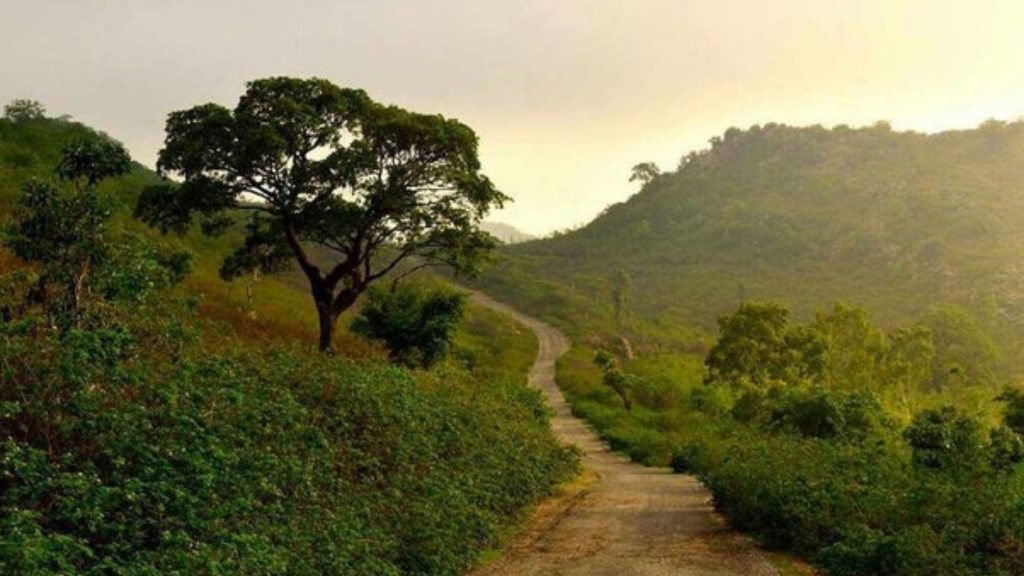 Peepliya Ji is another site apart from the city center of Udaipur; to get there, one must travel from Ubeshwar Ji via a lovely valley. Aerial views of the valley can also be obtained. And once at the main point of Peepliya Ji, incredible height photos may be acquired.
17

Ranakpur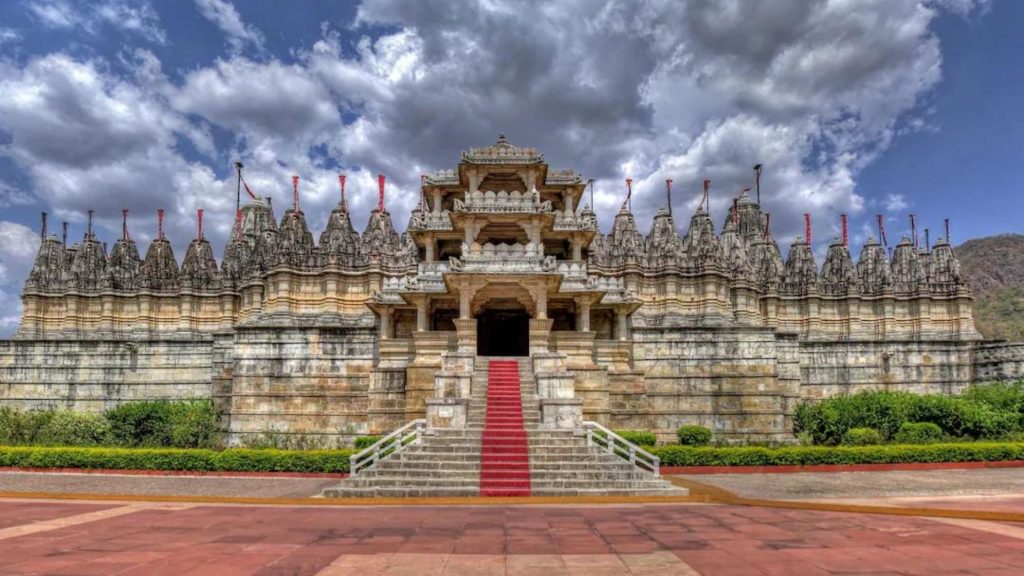 Ranakpur, lying between Udaipur and Jodhpur, is an unexplored region waiting to be discovered. This is an excellent choice for couples searching for a pre wedding shoot in Udaipur. Ranakpur, nestled in the valley of the Aravalli hills, is a renowned tourist destination. It has a well-known and gorgeous marble Jain temple that may be used as a background for your pre-wedding shoot.
18

Eklingji Nagda Village
A trip to a heavenly location and having gorgeous captures in neighbouring locations such as Sahastra Bahu Temple, Lake Bagela, and Nagda are some of the places for pre wedding shoot in Udaipur to make a natural romantic perspective in photographs.
19

Kumbhalgarh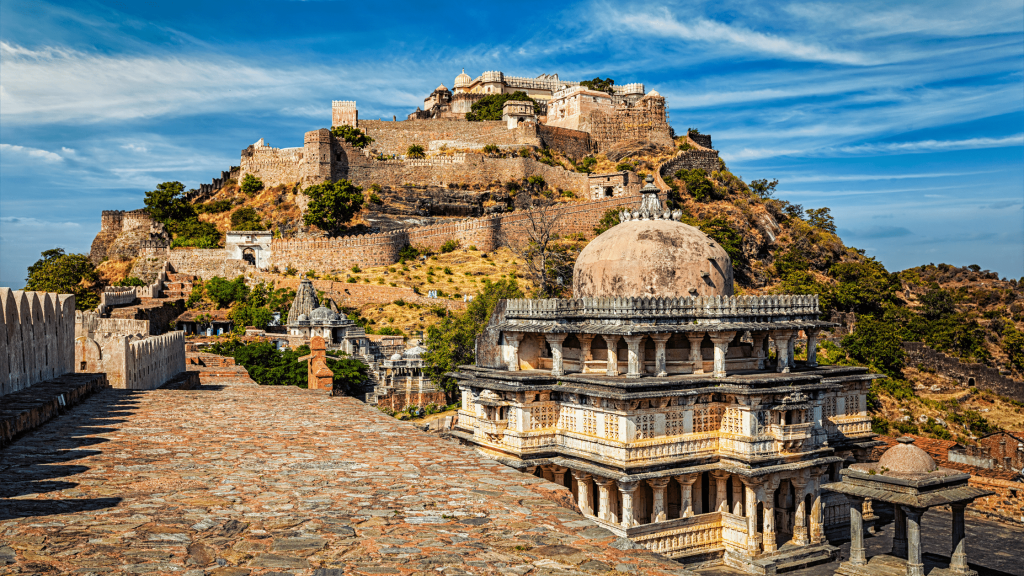 One of the well-known sites in Udaipur's outskirts with a stunning fort surrounded by lush foliage and the greatest resorts to glance around for a regal rocking perspective. So, what more could a couple want from the best pre wedding photoshoot in Udaipur?
20

Gulab Bagh
Within the neighbourhood, there is a lot of beautiful foliage and clean roads. Gulab Bagh is much more than a morning workout place or an evening relaxation zone for families when it comes to pre-wedding photography.
While we have concentrated on the important spots that will suffice for your photographs, if you still want to discover more of Udaipur, you can get in touch with best pre wedding photographer in Udaipur, like WedClick. We can help you choose the best location and time for your pre wedding shoot and will work along with you like a family, creating memories for life. What's stopping you to – Book Us Now?
Best wishes,
Team WedClick