Best Wedding Cinematography In Udaipur
Capturing the Moments – Creating a Life
Gone are the days when people would sit and watch extended wedding recordings for several hours. However, right now, it's all about presenting a film in a distinctive way. The significance of wedding cinematography in Udaipur follows. It's a technique for documenting and presenting videos in a cinematic manner. 
We believe that every couple deserves the opportunity to have their once-in-a-lifetime event caught on video, not just to preserve tradition but also to preserve some of their most memorable moments. Apart from every main event of your day, our team at WedClick will blend in seamlessly with the guests, without missing any of the tiny details that could otherwise go undetected. And WedClick is the master of wedding cinematography  in Udaipur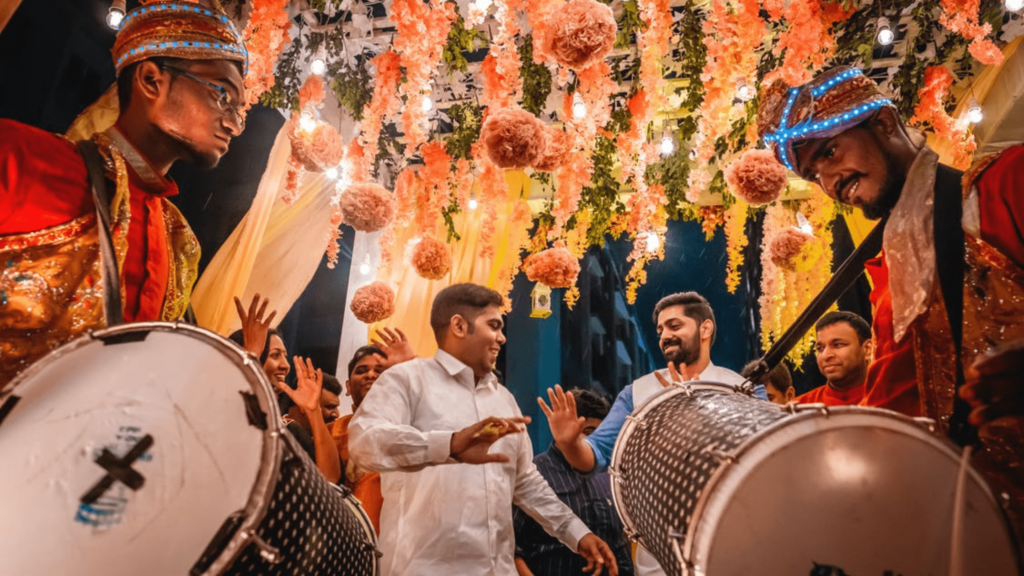 WedClick creates high-quality, cinematic-style wedding films that will change the way you think about wedding photography and make your special day unforgettable.
We use high-quality cameras and equipment and post-processing techniques that give our videos a cinematic feel. You can use a movie to see a pledge that loses time. The wedding cinematography in Udaipur can wake up the feelings of the day again, the laughs, the smiles, that made the day memorable and fun.
Wedding movies are also great keepsakes to enjoy on anniversaries every year to remember each other's love. But we are sure that marriage is not just a ceremony but a whole bunch of lifelong memories. The best wedding cinematographer in Udaipur must have the ability to see through the deepest feelings of the couple and reveal their unique love story.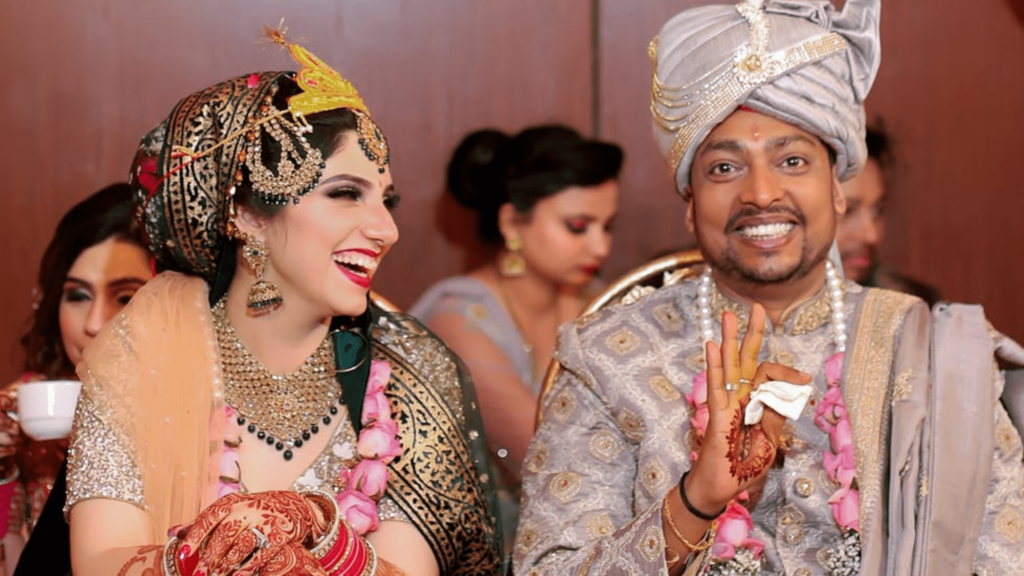 Our memories fade with age and frequently become jumbled, while we may recall a particular incident with clarity, the specifics and supporting information gradually fade over time. Although it is a fact of life that we all age, your special day will be wonderfully preserved with a wedding film and can be viewed and relived whenever you like.
It's can be risky to rely solely on photographs or unplanned amateur recordings since you lose the majority of the significant events and information that can only be recorded on video. There are speeches, special events, the reception, and other details that the happy couple might have missed in addition to the Vows (Pheras) and the ring ceremony.
The memories of your wedding are best preserved in a professionally made wedding movie. The best wedding videography in Udaipur not only documents the events you are a part of, but also those you will miss, like your family and friends arriving at the wedding, your future spouse anxiously awaiting their chance to say "I Love You, I Do, Qubool Hai, etc.," and numerous other moments that take place while you are waiting to walk down the aisle (mandap). What is the groom telling his buddies? What musical style do they have? These and other special moments are preserved in a wedding movie so you may relive them long after your big day.
Luckily, WedClick uses high-quality technology, and our skilled team of cinematographers is knowledgeable in its use thanks to years of formal training, recording hundreds of wedding video shoots in Udaipur, and documenting hundreds of live events.
WedClick. Why?
The two topics that our clients most frequently mention in their reviews are quality and professionalism. Perhaps it's a result of our extensive expertise in recording corporate productions, live events, and weddings. Perhaps it's because we love what we do and it shows in the videos we create for the couples who let us into their lives and entrust us with documenting their marriage milestone. Or perhaps it's the thrill of taking part in a genuine reality program. Real life, with real emotions, motivates us to make sure that the memories are recorded and assembled in a way that tells a story rather than simply being filmed.
Hiring Guide For Wedding Videography In Udaipur
We would consider it an honor to be asked to provide wedding video shooting services in Udaipur and we are well aware of the responsibility you are entrusting us with. In order for us to successfully contribute to the success of your wedding day, each member of our crew has received the necessary training to document the specifics and feelings of your wedding in an unobtrusive, polite, and professional manner. Hire the best wedding cinematographer in Udaipur to capture the most beautiful moments of your life.