WedClick; The Best Wedding Photographer in Udaipur
Weddings at Udaipur are known for its royal traditions and rituals. And when it comes to wedding photography in Udaipur, you can count on something more standard and value for money. The team at WedClick can be your best companion if you or someone you know is looking to make their own wedding an amazing affair by hiring, skilled wedding photographers in Udaipur for a perfect capture.
Team WedClick includes top professional wedding photographers in Udaipur to capture every moment of your wedding day with perfection. The crew is skilled in the areas of photography, cinematography, professional lighting, intelligent composition, and emotional discretion, all of which will influence your recollections of the wedding day when you reflect on them years later.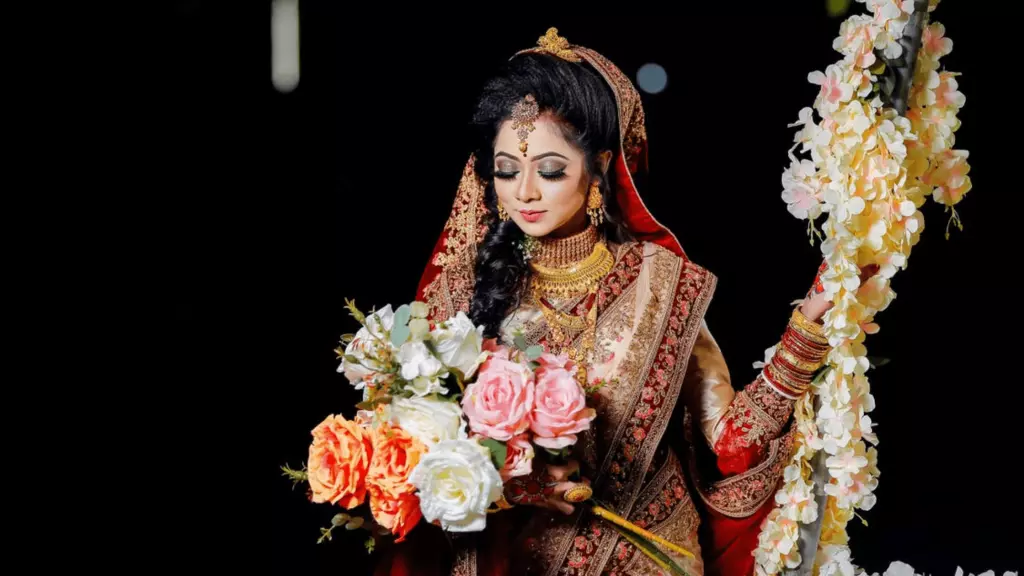 All About Wedding Photography In Udaipur
Weddings in India are grand affairs that take place over several days and activities, depending on the families' cultural backgrounds. Special memories generated on these celebratory days not only mark the coming together of two people, but two tribes, and so must be remembered for all time by being captured through wedding photography. With modern technology and, most importantly, creative and competent photographers, wedding photography in Udaipur has progressed in leaps and bounds.
Capturing real emotions in wedding photography is in the relationship between the photographer and the client. When your customers likes your work and trust you, they will be more willing to tear down their walls. In other words, what if the photos don't just help you with what the moment looked like? But, can help you remember how you felt like?
When you see photos as emotional memories rather than beautiful moments, we can help our clients stop the moment and experience it more. The more our couples see and feel our photos, the more valuable our photographs are.
Best Wedding Photographer In Udaipur
Skilled wedding photographers in Udaipur are your greatest option for capturing stunning photographs on your wedding day. A skilled photographer will be able to present you with memories of the momentous day, you and your companion tied the knot.
Weddings are the happiest days of a human's life because there is nothing else on their minds but the love they share. But once that day has passed, you're left with nothing but an album. Only a few photographs will serve as a memento of your most unforgettable day for the rest of your life. So investing on a skilled photographer for your wedding is value for money.
Parts of Wedding Photography Services
The pre wedding photography is one of the most important parts of wedding photography services offered in Udaipur, pre-wedding photos allow the two partners to get to know each other better. Aspiring wedding photos do their best to capture the couple's natural moments, facial expressions, and true feelings. These photos bring the album to life.
To add individuality to their pre wedding photography in Udaipur, couples choose breathtaking locations or carefully developed studio setups. Some couples like to have their pre-wedding photographs in the midst of the city's bustle in order to create an authentic image. WedClick provides the best wedding photography services in Udaipur to help couples, go for the best pre wedding.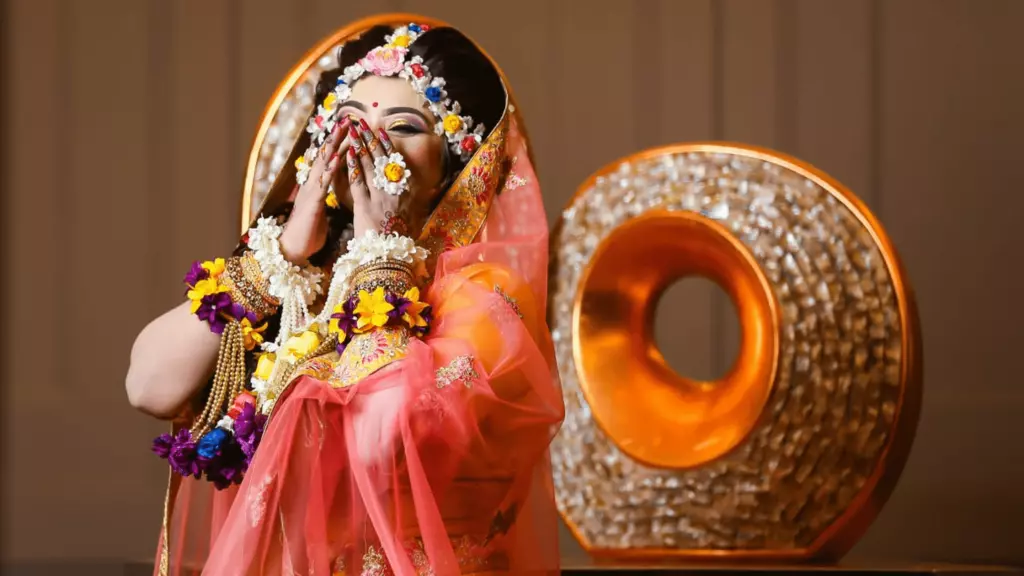 Candid photography in India is a mixture of old and new. The beauty of candid wedding photography is the natural reaction of the people. It captures people with the best emotion and shows the feelings of that moment through the image. Hence, the name Candid!
Candid wedding photography is fully focused on capturing the subject's true feelings without making him or her aware of the camera's existence. The outcome is a magnificent collection of photographs that capture joyful giggles, heartfelt hugs, and highly fascinating romantic eye contacts that will captivate you for years to come.
Candid photographers demand a high level of expertise and experience, and Fab Weddings has lots of them.
Cinematography is other important part of wedding photography services & was created for the social media age, when couples choose to share their wedding photos on the internet. With teasers, highlights, and other custom-made images for YouTube and Instagram sharing, cinematography tries to reflect the full wedding and its important moments into a film story-like experience.
These days, couples choose wedding cinematography because it combines their complete story, from the pre-wedding shoot through the wedding, into one fascinating, shareable piece of multimedia.
The cinematic images of the wedding tell A Story. We do this by mixing speeches, images and music. The film is shot differently because the cameraman shoots important, short, high-quality clips, and not every single minute of the day.
Traditional wedding photography must be your choice if you want to capture your wedding in a succession of well-defined photos focused on the couple, close family, and traditional wedding rites. It is cost-effective because just minimal creative contribution is required.
Traditional Indian weddings are full of charming and unique holidays with a beautiful spot of warm colors. From weddings to Kanyadaan, every important event captures our hearts with exciting moments and interesting stories. Different sectors of the country proudly offer a wide range of traditional wedding clothing for brides.
Dive right into the traditional wedding film of a professional wedding photographer in Udaipur?
Destination Wedding Photography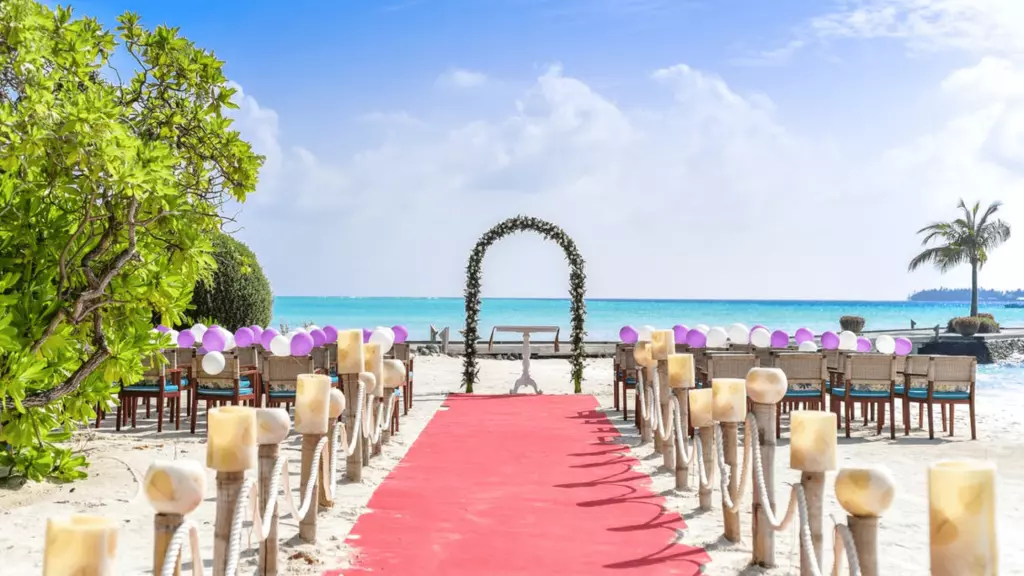 Are you looking for a beautiful place for your wedding? Then, the next step in checking the to-do list is to find one of the best wedding photographers in Udaipur who will capture all the beauties. You invested a lot of effort and money to make your wedding a great celebration, not to mention that you have to surprise her well.
Explore – 10 Best Wedding Venues In Udaipur.
You're about to tie the knot. You're seeking the best wedding photographer to capture your ideal wedding in your ideal location. You and your spouse have a wonderful tale to share, and you're looking for someone to tell it to? This is where we can help. We are the best wedding photographer in Udaipur who has photographed many Indian weddings across many locations. To create something exciting, modern, and timeless, we use wedding photography and enticing visuals to tell our wedding tales.
The Minute Details of Wedding Photography Service
The Ornament, Accessories & Outfits
Early in the morning is the finest time to obtain the bride's specifics (Ornaments/Jewellery, Accessories, Outfits/Clothing, etc.). Because we understood how valuable these are to you, we strive for excellence in the lighting and backdrops.
Ceremonial/Reception Details
Your wedding ceremony place will be packed with your guests by the time you arrive. It's our goal to capture these features in their natural condition so you may look back on your wedding ceremony venue and see all of the amazing nuances.
The same may be said for the reception information. Your hundreds of guests will have already arrived by the time you notice it. We employ our lighting techniques to get sharp images of the reception area while also maintaining the scene's warmth and vibe.
We focus on capturing the most significant wedding moments with creativity in addition to shooting them. In our photography, we're always looking for reflections, fascinating foregrounds and backdrops, and the right light. We can generate fantastic, creative pictures with our creative wedding photography ideas for your Indian wedding using our unique blend of lighting methods and creative post processing.
The most popular wedding photography styles today include fine art and dark and whimsical images, but the classic images remain constant. What if, for example, you like classic, dark, gloomy photos? Should you choose between the two? This is because most of the best wedding photographers in Udaipur offer a variety of styles throughout the day.
Creative wedding photos are best if you're tired of seeing the same old photos in every wedding album of every couple you've ever met. Now is the time to update your wedding photography style for a special wedding. Make your special wedding shine with these photos.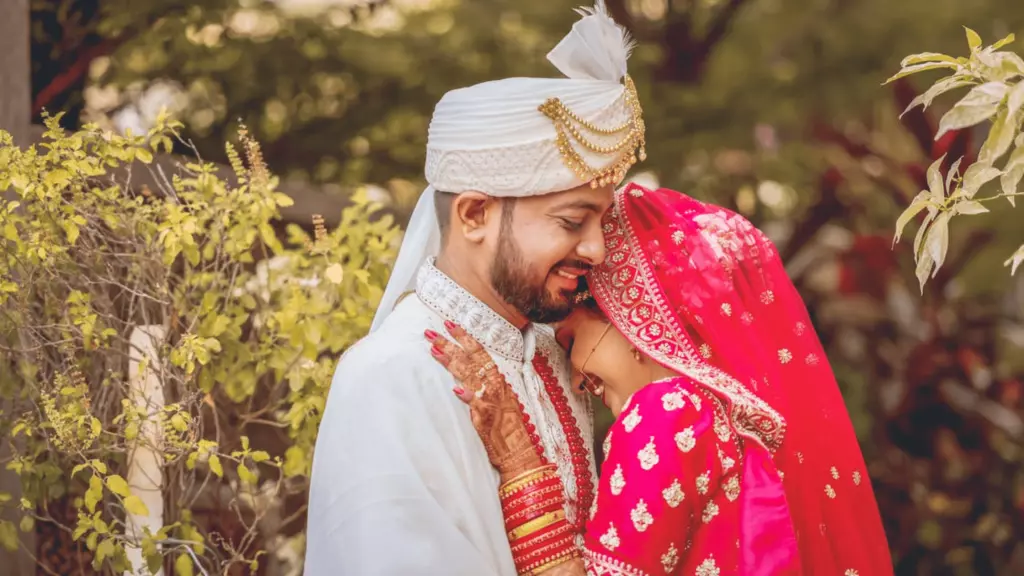 Our ability to capture all of the brilliant hues with our varied approaches has been a big part of our success with the best wedding photography in Udaipur. Unless the context and image demand it, we don't use too many "Vintage Fades" or other high contrast processing techniques. Instead, we use ways to bring out the colors in order to capture the whole dynamic range of the scene in the bulk of our pictures.
We employ all of the skills, techniques, and knowledge we've accumulated over the years to preserve all of the great action, colours, and emotions during your Indian wedding, from HDR photographing methods to sophisticated flash photography. We've even built our own post-production style and finest Lightroom Synths that deliver consistent results.
First impressions matter no matter how you feel about them. The look in which the bride and groom see each other for the first time while dressed for their wedding ceremony, are quickly rising in popularity. It may be a wonderful method to spend time together ahead of the vows and a wonderful opportunity to focus on each other and the feelings of the day before the ceremony starts. These are undoubtedly included in the best wedding photography Trends in 2023.
At first look, having the best wedding photographer in Udaipur around results in some very outstanding pictures. If you'd like to wait to meet your partner until you walk down the aisle, you can also exchange first looks with your parents, bridesmaids, or groomsmen. The fondest memory of the day is when the person at the other end of the aisle glances over and sees their spouse looking like a celeb. period.
Raw, Instinctive, and Real
We were accustomed to simply watching the "highlight reels" of people's wedding in a video for a long time. We are now witnessing a gradual return to genuineness. Instead of overly retouched and "perfect" photographs, many individuals are more interested in sharing images that are raw and authentic.
Not that wedding photographer in Udaipur don't modify their photos—far from it. After all, if you want to stand out and produce art that feels like it is yours, having a distinctive style is crucial. However, there is a strong emphasis on documenting unfiltered emotion, promoting body acceptance, and sharing both the difficult things and the happy times.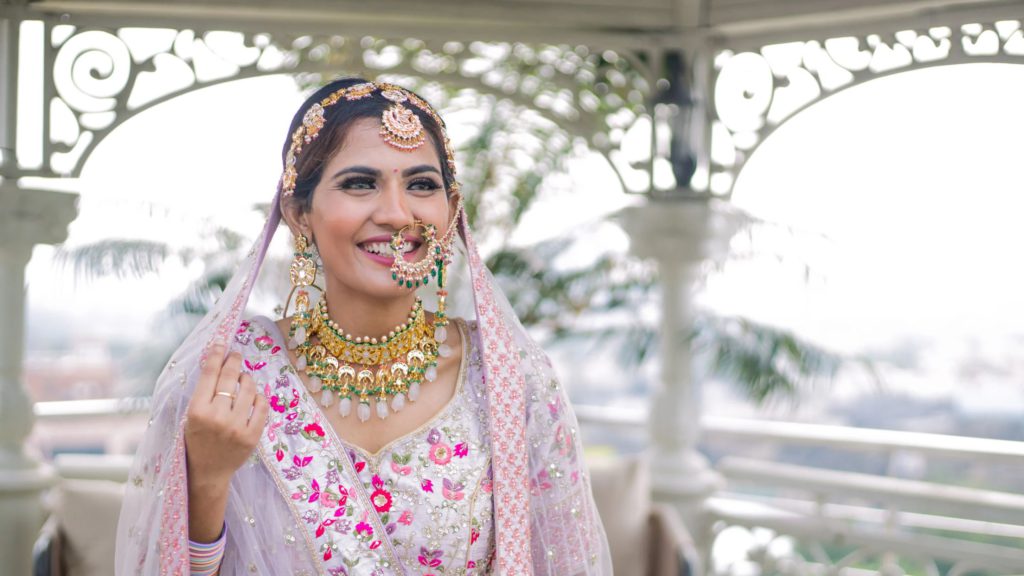 Another elegant setup option of wedding photography in Udaipur is the peeking behind the image, in which the bride looks over her shoulder and the bridesmaids are facing front. However, the entire bridal party can use it. Additionally, as the pair is both looking back, a dramatic tone can be set up in the backdrop.
Fewer guests equal deeper conversations with your loved ones, lower costs, and a more inclusive experience, says the best wedding photographer in Udaipur. The fact that modern couples do not want the lavish weddings of the past should not come as a surprise.
Instead of the pomp and show that was previously added to weddings by inviting distant relatives, employing opulent sites, and using extravagant novelties, expect to see a much more relaxing, modest celebrations of love in 2023. This technique has the benefit of allowing the budget to be utilized for other things as well!
Capturing the essence of love stories with our wedding photography in Udaipur. Are You Looking for One? Ask Us!
To turn your wedding memories into wedding tales, we assemble a team of highly skilled wedding photographers, candid photographers, and wedding cinematographers. So far, we've covered many weddings. Our clients' testimonials speak for themselves.
We understand the significance of this momentous day in your life. We understand this obligation as one of the best wedding photographers in Udaipur and will be a part of the family throughout the wedding. We document those moments and feelings that you will remember for the rest of your life, using the most up-to-date wedding photography equipment and trends.

We Have:
A full-time experienced in-house workforce.

Reputable Brand

A clear work procedure that includes confirmation emails and deadlines.

Packages that are affordable.

Physical presence in Udaipur

No outsourcing.

Reliable backups.
We aim at making every couple appear like celebrities, as well as achieving the right mix between creativity, cutting-edge gear, cooperation, and post-production to create a masterpiece. Whether it's luxury landscape stills or capturing an emotional event, Photographers at WedClick will not disappoint you. So, hire us for the best wedding photography in Udaipur?