Destination Wedding in India: Location & Budget
Love, laughter, and happiness forever! Marriage is a new chapter in everyone's life. The bride and groom are very excited about their special day. Some people dream of escaping the hustle and bustle of the city. This is where you begin your search for destination wedding places in India.
Every couple who dreams of the perfect wedding, a destination wedding in India makes their fairytale wedding dreams come true. Wedding rings are the perfect backdrop for a fairytale wedding. There are many places for a perfect destination wedding in India. Imagine a special day full of amazing views, amazing entertainment, and delicious food. This comes to mind when you think of a beautiful destination wedding in India.
Top Destination Wedding Places in India
Marry like a king & Queen in the majestic dream palaces of Udaipur – The City of Lakes. Destination wedding in Udaipur, a city famous for its hospitality and varied cuisine, will make your wedding day special. The Venice of the East is famous for couples who want to glorify and enjoy their love surrounded by Indian traditions, history, and culture, and is one of the most popular destination wedding places in India. Picturesque and scenic, Udaipur has a lot to discover and experience. One can also look for top places for pre-wedding shoots in Udaipur as well.
How much does it cost to have a destination wedding in Udaipur? You don't have to spend like a king on a wedding package to get married like a king. Budget hotels and wedding packages that can accommodate up to 100 people cost between 12-15 Lakhs and luxury hotels can cost more than 30 Lakhs.
Because Jaipur offers heritage and sophistication, it is usually popular for grand weddings held in truly dazzling palaces or mansions. The Pink City presents a full range of party ideas and location options, from palaces such as Raj and Rambagh Palaces to more traditional settings such as Havelis or Samode Palace, located in the Aravali chain. If you are looking for a royal destination wedding location in India, then Jaipur is the perfect place.
Destination weddings in Jaipur cost between 15 Lakhs to 2 Crores. This price includes accommodation, wedding decoration, Mehendi artist, sound, photographer, travel, and meals.
Goa is a great place to party and beach as well as one of the best wedding destination in India. If you've always wanted to have a beach wedding but don't want to spend money on a wedding abroad, Goa is a perfect choice! Paradise-like beaches and year-round weather make it the perfect place to start a new chapter in your life.
Destination Wedding in Goa promises great food, music, and a beach wedding, the best money can buy. Expect upward of 20 Lakhs for a 200 guest list. (including hotel accommodation).
How about beginning a new life surrounded by green fields and clear lakes?
Kovalam is another tourist destination and one of the cheapest, with incredible hospitality for amazing places and delicious cuisine. For a lavish wedding, if you keep your guest list to a minimum of 300, the destination wedding in Kovalam will cost you 10-25 Lakhs. For 200 guests, it can range from 8 to 16 lakhs.
Surrounded by quiet hills, trees and cool mountain air, it will be the perfect place for your wedding, away from the hustle and bustle of everyday life. A beautiful national park located in the state of Uttarakhand can be a place to enjoy a wedding with your loved one. Forest weddings have become a big trend in recent years and Jim Corbett is the perfect place for you.
How much does it cost? Destination wedding in Jim Corbett starts around Rs. 15 Lakhs for 200 people (excluding travel expenses there).
Andaman & Nicobar Islands
Whether you opt for a quiet event on the beautiful island of Havelock or a big celebration on the island of Ross, the Andaman and Nicobar Islands have something for every couple. With white sandy beaches and lush green forests, the island is the perfect scenic spot for every couple!
How much does it cost? A Destination Wedding in Andaman & Nicobar Islands can be affordable and fun-filled depending on the stay you choose. A budget option for 100 guests is Estimated at 5 Lakhs and if you want to take guests to a fabulous resort then the expenses can go up to 20-25 Lakhs.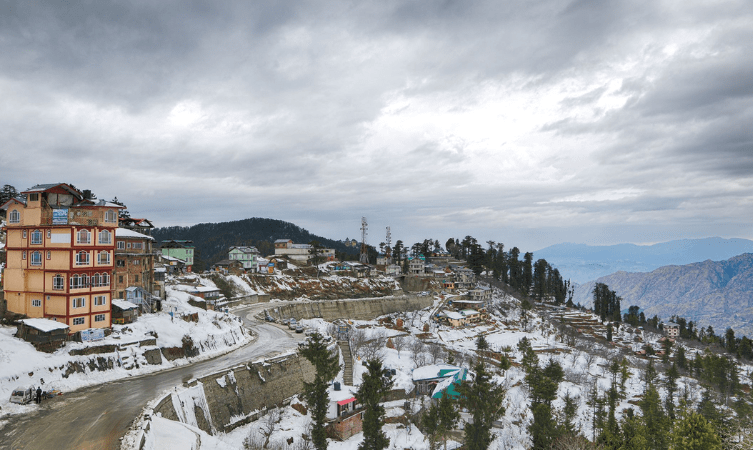 This is for all mountain lovers! Set in the majestic Himalayas, the city provides the perfect backdrop for those wishing to get married on the hills. What better place to have your Destination Wedding in Shimla's snow-capped peaks?
How much does it cost? The biggest advantage of marriage in the mountains is that you can save money on decorations. You can easily arrange an affordable wedding in Shimla for about  3-4 Lakhs and can go up to 15-20 Lakhs for a lavish wedding.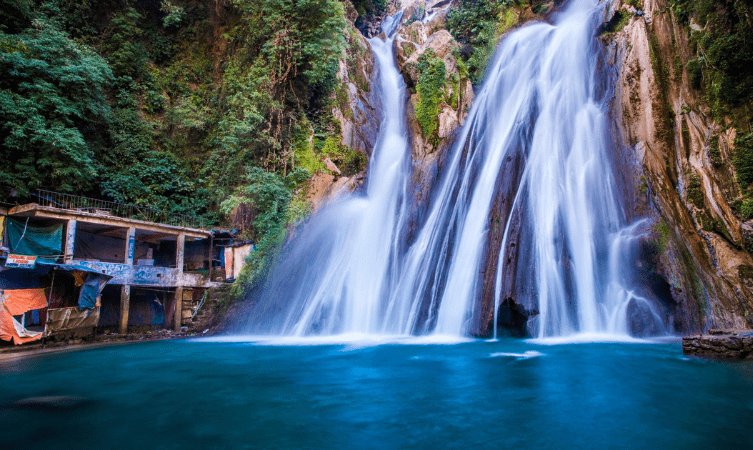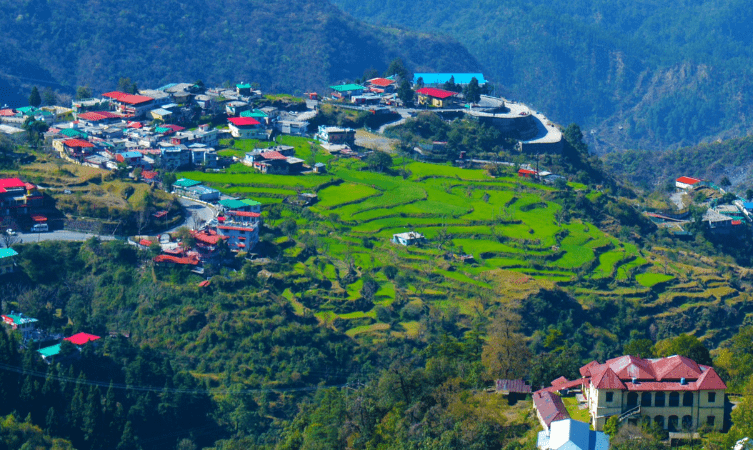 Dreaming of getting married in the middle of the hill? This is a wonderfully scenic place in Uttarakhand where you can have an Indian wedding. Pine forest scenery and breathtaking views of the sunset over the Himalayas, clear skies, and twinkling stars at night are included.
Everything here is romantic. Take pictures of the sky in a clean mountain environment. Oh, what can be said if you walk down to the mandap with your partner in the Queen of the Hills! If you want a luxury wedding, the destination wedding in Mussoorie will cost around 30 lakhs.
The small town of Mandu in Madhya Pradesh offers architectural beauty steeped in history and romance. The city is a bespoke wedding venue that will create unforgettable memories for a lifetime!
How much does it cost? You can arrange a budget destination wedding in Mandu for about 10 Lakhs.
For people who love mountains, lakes, and valleys, Kashmir is an earthly paradise for an incredibly romantic wedding. Valley Country offers everything you could want: charm, history, and stunning natural beauty. Finserv MARKETS offers personal loans within 24 hours so you can start planning your dream wedding in Kashmir.
How much does it cost? The beautiful surroundings save you tons of decorations if you plan to get a destination wedding in Kashmir. Relying on the hotel you choose, Rs 8-15 lakhs.
Your dream wedding in this exotic place will be exactly what you imagined. Destination wedding in India has its own charm. Celebrate love & delight at the top destination wedding locations in India!
You can also book the best destination wedding photographer to make your wedding more beautiful & memorable. Hire the best wedding photographer to capture the heartious moments. Have a Happy & Joyous Wedding!