Post Wedding Anniversary Photoshoot In Udaipur
Post wedding photography is still popular practice in Asian weddings. It's no surprise that WedClick offers the best Post Wedding Anniversary Photoshoot in Udaipur, Rajasthan by a team of expert photographers to help with the process. Our photographer is well-versed in the post wedding/anniversary culture and is aware of the photos that are required. We feel that our knowledge and experience of each site enables us to generate gorgeous post-wedding photographs.
Anniversaries are a great way to remember the occasion and rekindle the passion and love, making it even stronger and more powerful than before. Your photographs will make a fantastic addition to your album with the help of WedClick. We'll inform you about the anniversary picture session's characteristics, such as postures, clothing, and fascinating shooting ideas, so you can visualize it.
Have you ever considered celebrating your wedding anniversary with a post wedding shoot in Udaipur? If you haven't already, well… You most certainly should! A wedding anniversary picture shoot is a fantastic idea!
What's the point of an anniversary picture shoot?
Most certainly, you already have the wedding couple pictures or engagement shots, and you were quite pleased with the work of your wedding photographer. Or perhaps you aren't fully satisfied with your images – perhaps you didn't select the perfect photographer for you? Certainly the hurry of the moment prevented you from selecting an artist who was ideal for your requirements.
So… Why not find some expert for such a significant event as your wedding anniversary? You have more than enough time to choose the ideal anniversary photographer in Udaipur who will deliver excellent photographs.
Just the two of you
A post wedding anniversary photoshoot in Udaipur is a fantastic opportunity to reconnect with each other and observe how you've changed, grown, and magnificently aged since that momentous wedding day.
Regardless if you see yourself with a few extra wrinkles, it is still beautiful since it means you have the privilege of growing old together. In other sense, it's just the two of you.
In a nutshell, these are memories that will remain through time, to be reproduced and treasured in eternity.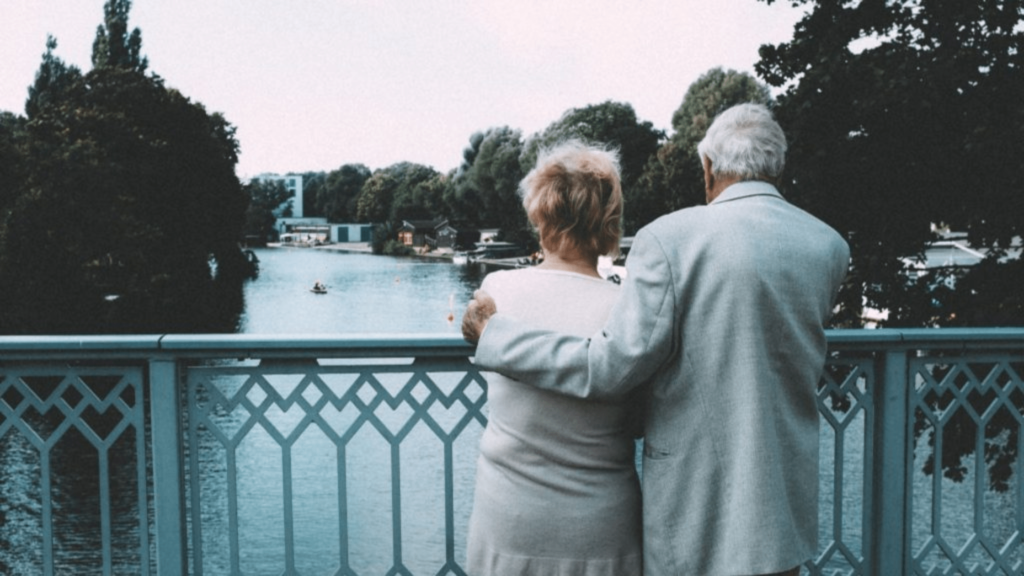 Re-live the day
Consider a sunset on the beach or a dawn in the mountains – then consider what a magnificent painting you might display in your living room. You may even take it a step further and attempt to have some fun with your wedding attire. We might arrange a fantastic post wedding anniversary photoshoot in Udaipur or simply travel to a beautiful spot to capture your beauty once more.
Have some fun
The nicest part about best post wedding photography in Udaipur is that you have already experienced this thing before. You've been in front of the camera before, and you know what to do. You also don't have to be concerned about your attire. Simply unwind and enjoy yourself.
Tips to shoot post wedding anniversary photoshoot in Udaipur
Choose a Theme
Before you make a suggestion, listen to any thoughts your partner may indeed have for the theme. If they have a special theme planned for their anniversary photoshoot, try to find a way to include it. If such is not the case with your pair, you might propose some topics on your own. If they don't like your ideas, perhaps both sides should get down to cooperate and consider alternative viable possibilities. Picnics, destination-centric, light and airy, activities or adventure-based, and so on are some anniversary theme ideas. You may even have a session in their house if they want something more low-key!
Different Outfits For Different Locations
If you pack more than one costume, you may visit more than one place and will have a more enjoyable session! You might plan to pack 2-3 clothes for the shoot if they are in favour with the notion. If you want your shoot in a variety of settings, such as starting in an urban centre and then travelling to a more open area closer to nature, your spouse might pick costumes that compliment the various locales.
Head Outside
Going outside provides you with a lot of possibilities. It not only provides stunning natural backdrops, but it also provides excellent lighting conditions when properly arranged. You might use the golden hour to produce some romantic photographs or lovely silhouettes of your spouse if the day and surroundings allow. However, don't forget to scout the place ahead of time so that you can spend the majority of your time during the session photography rather than looking for a nice spot.
Bring Your Children or Pets
Every couple is unique. And their methods of commemorating anniversaries may differ as well! While some couples may prefer to keep their anniversary to just the two of them, others may want to involve their family in the photo as well. For those who favour the latter, you might include children or pets in the session.
Re-Enact Wedding-Day Moments
The process of recreating old pictures often results in some fascinating and fun new shots! So, to spice up your anniversary photo list, ask your spouse to revisit some of their best moments or replicate particular poses from their wedding day. Even if they don't understand it precisely the same way they did previously, tell them that in the end, it's all about having fun and recreating that moment while also making a new one!
In a nutshell, regardless of the anniversary, marriage is a powerful tie that demands care, time, and surprises. In this sense, post wedding anniversary photoshoot in udaipur is a fantastic opportunity to celebrate your commitment and everlasting tie.
Hire WedClick for your post wedding anniversary photoshoot in Udaipur to add a beautiful touch to your photo album.