Wedding: Family, Friends, Fun & F(ph)otographs
As the wedding season approaches, there are numerous things that the couple must do to prepare. Things frequently slip out as D-Day approaches. So, to make sure that you don't miss anything, a list of super adorable photos brides often forget to click, would help a lot. Tick off the things you have done and stick to the ones that need to be done. 
On the big day, the couple is preoccupied with all the preparations, both ceremonial and planned. And one of them is your bridal photographs, which are very important, and while you will have a lot of candid ones, you also need some posed ones that can easily be overlooked because you only have a short amount of time to take them. When you fall behind schedule in getting ready, chaos ensues! In order to prevent you from forgetting them, here is a list of  super adorable photos brides often forget to click.
Here are Some of the Best Capturing Poses/Moments - Super Adorable Photos Brides Often Forget To Click
Your Time with your Bridal Outfit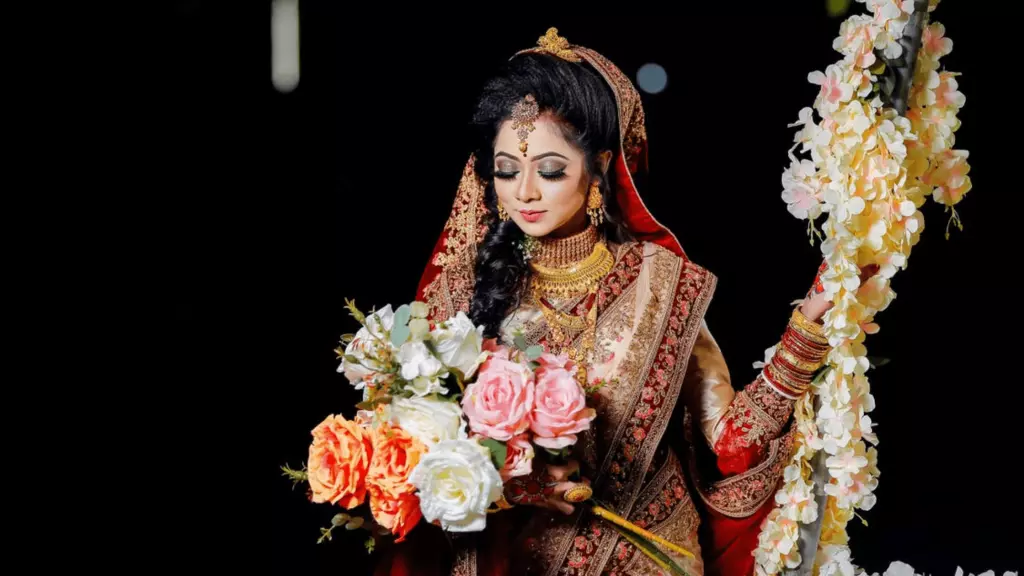 Super Adorable Photos Brides Often Forget To Click – Get yourself clicked when you are trying on your best outfit for life or getting ready for the day! Just you and your outfit, and all those thoughts in your mind flowing through your face, would really make a wonderful snap while you flaunt your lehenga.
With divine blessings, the names and families etched on the piece of paper will give you sweet chills every time you go through them after a few years of your wedding, leaving a smile on your face and a memory in your mind.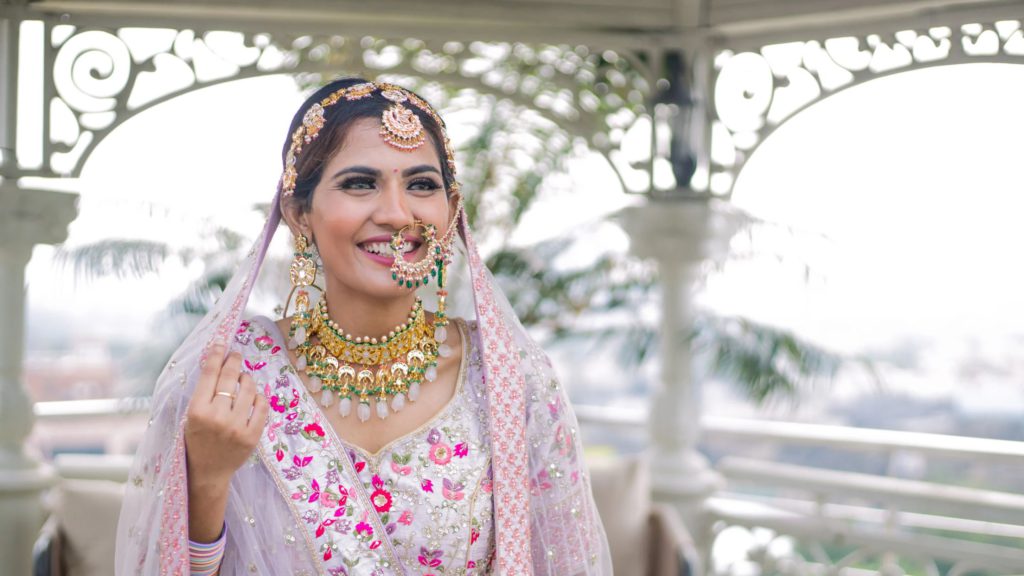 While you are getting ready for your day, just take some time and relax after your makeup is done. Sit with your bridesmaids and your loved ones and get some shots clicked; these will be the stills that will remind you of the time forever.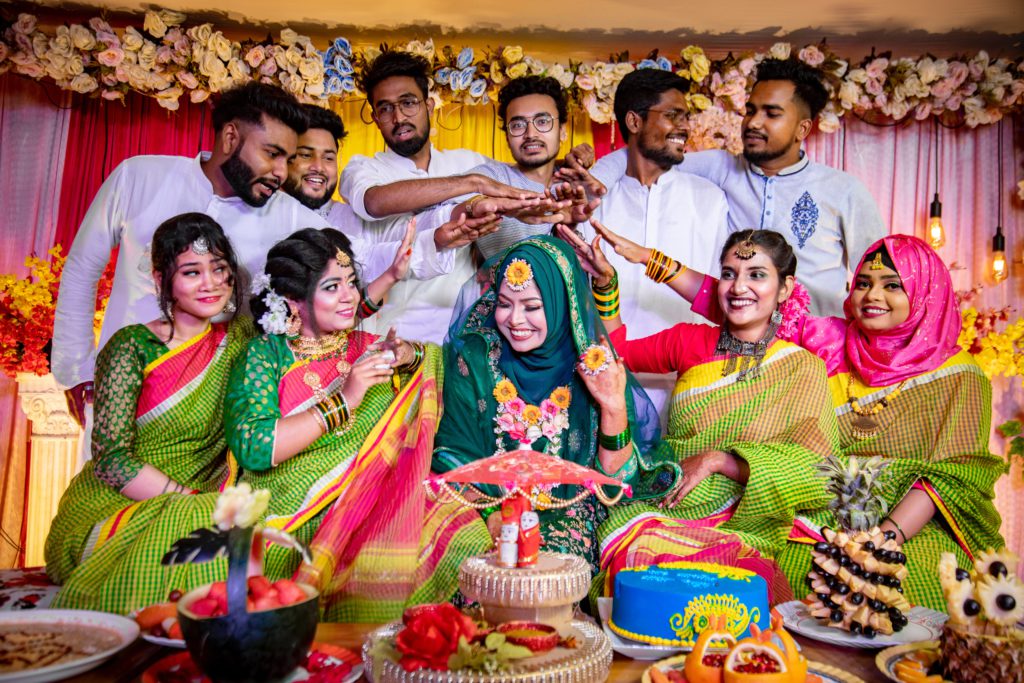 All of your friends/besties, as well as your crime partners, must be photographed and saved as a go-to memory. These clicks will remind you of happy times and the presence of loved ones. 
The proof of your engagement and loving bond, the rings that you hold in your fingers and that reach your heart, also need some limelight. Take them out and keep them for the rest of your life. 
The ones from whom you are and who are yours forever, deserve the best capturing. Although your parents are gonna be in your heart and mind forever and so will you, reminiscing the moments after years will bring tears of joy and an everlasting smile on your face.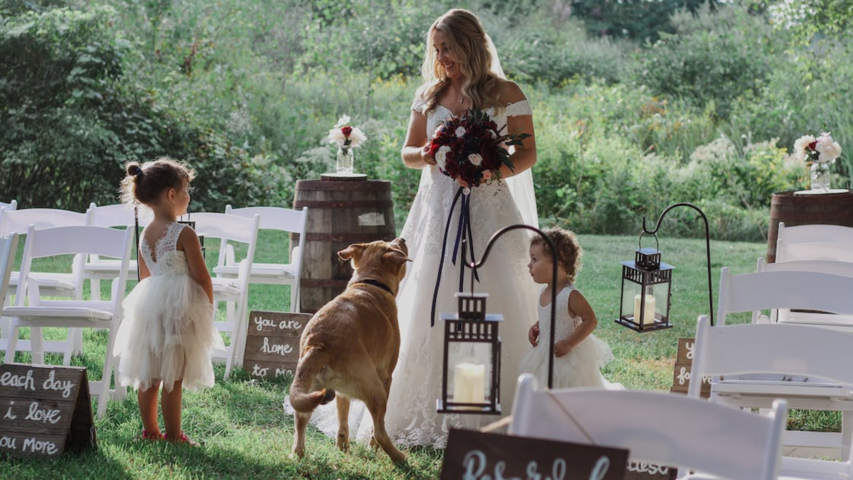 Make sure to incorporate your pet(s), whether it be a dog or a cat, in the photo shoot! You should take photographs with your pet because they are a member of your family and may be forgotten about at the wedding. They are so lovely, too!
If possible don't forget to take a photo of the three generations together, whether it's you, your mother, and your grandma or you, your dad, and your grandpa.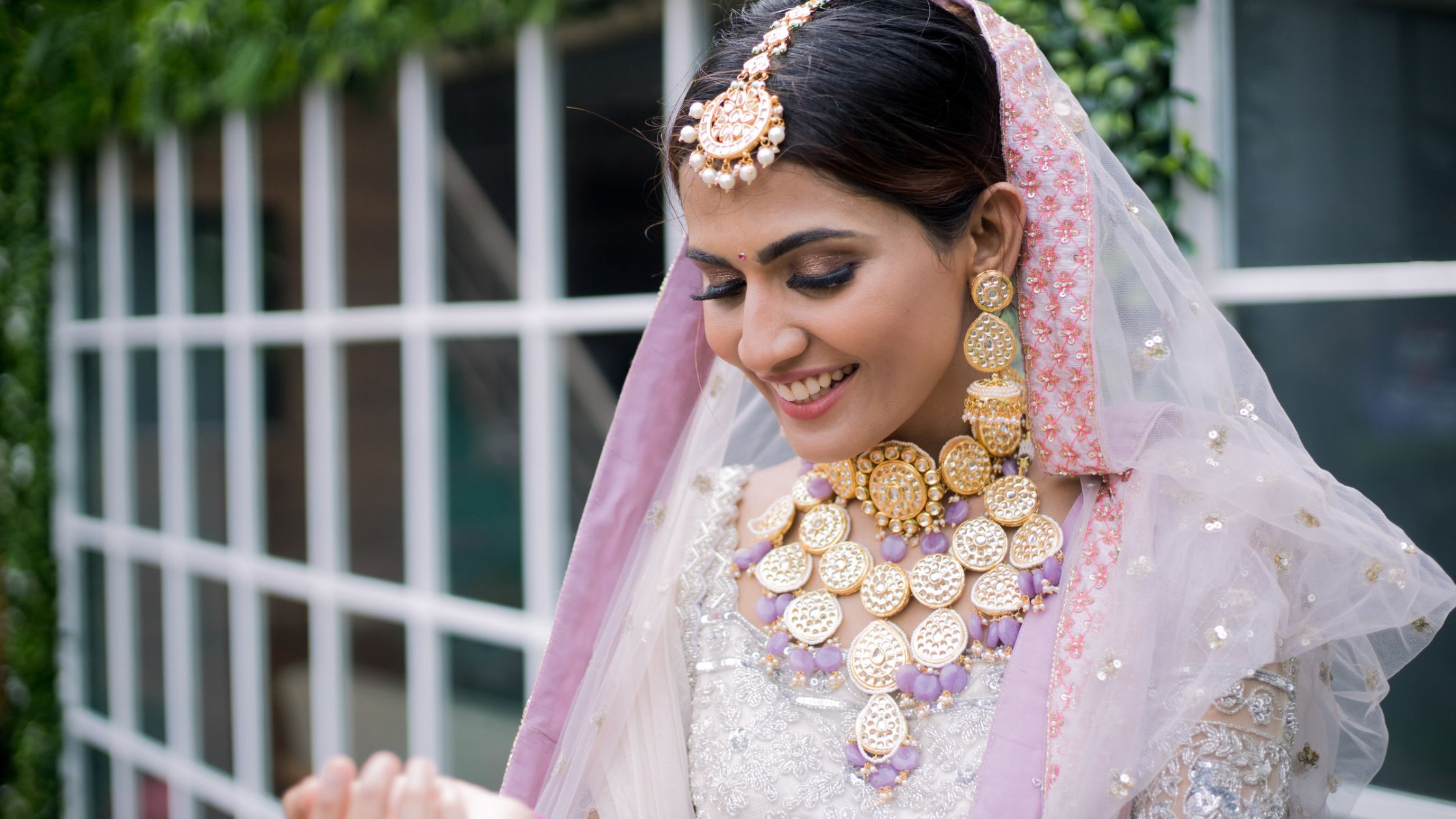 Sure, we do. Any image may be converted to black and white in post-processing, but be sure to let the photographer know that you want a traditional look. The stances are slightly different from candid, but the end result is a beautiful photograph that you can save and use to make you look like a traditional bridal beauty! 
Given that you spent a fortune on those lovely bridal heels, why were they only photographed separately? Take a photo of yourself wearing your bridal shoes and your lehenga while simply focusing on your feet since your mehendi looks amazing. You'll be shocked at how many brides overlook this straightforward photograph!
Most brides overlook their attractive hairdo and dupatta, but you deserve some attention too! So be sure to purchase it; it certainly does look nice.
You're getting married, so why not dress like a cover bride? It could take some practice to strike the correct stance, but the result is a gorgeous picture you can keep forever.
Many brides forget this, but it's a great picture to have forever. It just takes a minute to complete, yet somehow we forget to do it! Be a stylish bride by donning your sunglasses!
Being there at their child's wedding is an emotional experience. Ensure that this one is also recorded.
The wedding is a combination of emotions, desires, fun, family, friends, and, of course, photographs! The thrilling adventure of going from one to two is really fascinating and ethereal. With loads of work to do, people often forget things that can matter a lot. Preparing a list can be helpful while thinking about photographs. Just sit back and relax. We are here to assist you in making wonderful memories that you will remember for the rest of your life.