A wedding is a significant occasion and one of the biggest days of every couple's life. The couples are free to select any kind of wedding satires, be it a destination wedding, a small wedding, a large church wedding, or even just a temple wedding. However, the photographer and, the videographer are the only elements that are common in all weddings. So there is a especial importance of wedding videography in a wedding ceremony.
Importance Of Wedding Videography
Given that wedding images are an essential component of every wedding, understanding the importance of wedding videography is really necessary. With the help of such photos, you may revisit your D-day experiences whenever you choose. To preserve the memory of significant days, videos are made. Wedding videos are just as significant as wedding photos in that they enable you to provide a brief account of your wedding via sound and movement. However, many couples today think that videography is an unnecessary luxury. Well, the decision to hire a videographer or not is entirely up to you.
An essential part of preserving the spirit of your special day is wedding videography. It makes the day's feelings, emotions, and delight last for years to come. The following justifies the importance of wedding cinematography:
Capturing the Spirit of the Day: Wedding videography is done by documenting the sights, sounds, and feelings that occurred. In this way, you may again relive the day and all the emotions—crying, laughing—that made it memorable.
Preserving Memory: Your wedding day's memories are kept forever thanks to wedding videography. It might be difficult to recollect every aspect of the day because memories tend to fade with time. You may travel back in time and repeatedly experience the day with a wedding video.
Communicating the Story: Wedding videography makes it possible to communicate your love story in a manner that images alone cannot. A wedding film documents not just the activities of the day but also the bride and groom's feelings, love, and bond. By doing so, you may pass down your love story to future generations and preserve your memories for a lifetime.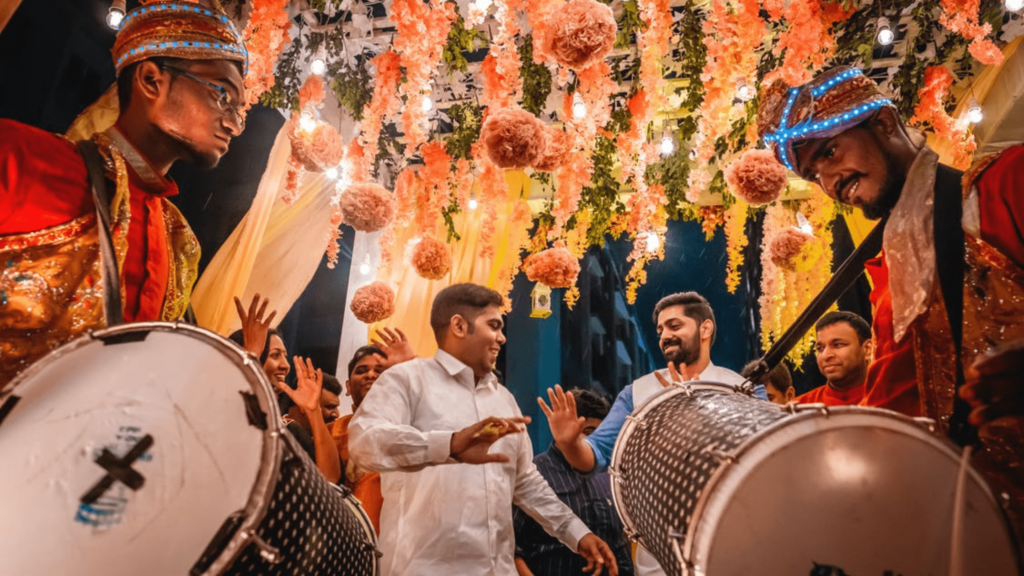 Different Perspective: Wedding videography offers an alternative view of the event that images by themselves cannot. A wedding video allows you to watch the events of the day as they happen, as well as the responses of the bride, groom, and visitors. In this manner, you may reconstruct the day in greater detail and experience the memories from several perspectives.
Planning Assistance: Planning the wedding day might be aided with wedding videography. A wedding film may show you how the event went, what was successful, and what needs improvement. By doing so, you can ensure that your big day runs without a hitch and make any required adjustments for your upcoming activities.
A Special Memento: Wedding videography produces a special memento that may be treasured for a lifetime. A wedding film is a priceless heirloom that may be handed down from one generation to the next. It is a means to keep the memories alive for years to come and a reminder of the love and dedication you shared on your special day.
Enhances the Whole Experience: Having wedding videography on hand makes the day more enjoyable. In a manner that is impossible with simply photos, you may relive the happiness, laughter, and feelings of the day with a wedding film. In this manner, you may again experience the day and the memories that made it memorable.
Make your wedding day unforgettable with stunning wedding videography.
Book your videographer now for a video that tells your love story for years to come.
For capturing the atmosphere of your special day, it is crucial to know the importance of wedding videography. It enhances the whole pleasure of the day, tells your love story, preserves memories, and offers a distinct viewpoint. With a wedding film, you may preserve the memories alive for future generations while also reliving the emotions, laughter, and memories of the day for years to come. So, be sure to spend money on high-quality wedding videography to capture the emotions of your special day and save them for future generations.
Also Read: Wedding cinematography in Udaipur